HELLO, GLOBETROTTING SISTARS!
This is not new for us, we have built a community of black women throughout the world on our Facebook Group, who love to travel and for years we have cultivated our "Globetrotting Sistars" and we are proud and eager to add you to our community, so welcome!
P.S. No need to keep searching for "International Tours for Black Women", "Trips for Black Women", "Black women travel", we've got you covered!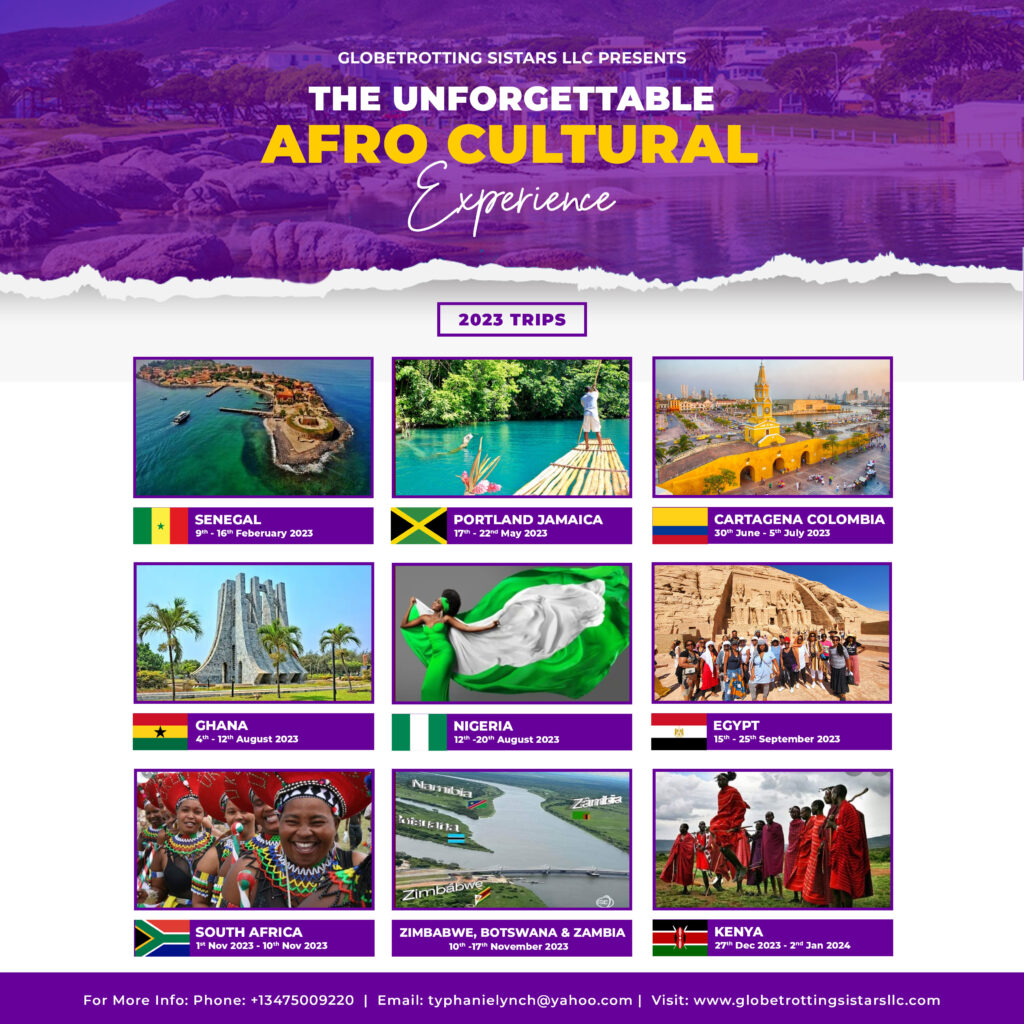 Want to know more about us?
To be simple, we are a black-owned tour company that curates international group tours for black women.
Each tour includes activities that will enhance your cultural experience in each country that you visit with us.
You're probably thinking, "What about my family?" Don't worry, we do have exceptions where spouses and children are allowed.
In addition, if you're looking for a family excursion, many of our tours now include families!
Looking for an adventure? Check out our upcoming tours!
We are now booking individual and private tours at your request to select African countries!
Head over to our "How to Book a Tour" section, then check out the tours we have available! If you have any questions don't hesitate to contact us!
OUR FIVE CORE VALUES
SELF-CARE
SISTERHOOD
COLLECTIVE ECONOMICS
AFRO-CULTURE/EDUCATION
PHILANTHROPY
[instagram-feed]