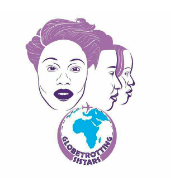 Our Story
Globetrotting Sistars, LLC is a black-owned travel company that empowers black women to travel. We provide one of a kind, budget-friendly getaways and escorted tour packages to some of the most culture-rich destinations in the world.
Our tours primarily focus on Afro-culture, education, adventure, and relaxation. We pride ourselves on providing black women an intimate experience when traveling. As a result, spaces are limited for all trips unless otherwise stated.
As a company, we strive to empower black women through various philanthropic efforts such as supporting black-owned businesses and local women when traveling throughout the Diaspora. We also pride ourselves in giving our 'sistars' the most exhilarating experience possible by offering volunteer opportunities when you travel with us.
When you travel with Globetrotting Sistars, you become apart of our unique, global sistarhood community.
Welcome my Sistar!
The Team
Typhanie – Founder
Typhanie is the driving force behind Globetrotting Sistars, LLC. Her thirst for travel is fueled by her love of culture and history. She has been traveling since her undergrad years – her travels include all of the continents thus far with the exception of Oceania and Antarctica. As the company visionary Typhanie is responsible for the operation of the company, generating new business and assuring that the Globetrotting Sistars brand stays true to its voice at all times. Not-to-mention Typhanie is the brains behind all the exciting trips we get to go on!
Carol – Client Liaison & Social Media Administrator
Carol is our client liaison. All questions and/or concerns are directed to her. Don't be afraid to pop into our "Contact Us" section and say "Hello". Carol started travelling the Caribbean with her Mom at the age of three. Her fascination with traveling increased when she joined the US Military. From induction to retirement she traveled Europe extensively. After retiring, her love of travel never waned, and she started cruising on different lines with different itineraries. She now combines cruising, travel to the Caribbean islands and travel to places that have a healthy dose of diaspora influences to share.
Halimah – Business Development Coordinator
Halimah is our Business Development Coordinator – she handles all the legalities pertaining to Globetrotting Sistars, LLC. Halimah drafts and reviews all vendor/staff contracts as needed and periodically is our research, drafting legal documents to ensure compliance consultant. Halimah's passion for travel began at 18, leaving home (Columbus, Ohio) to live and work throughout America. Internationally, Halimah has lived and worked in the likes of St. Croix, U.S. Virgin Islands, Saudi Arabia and Ecuador. Currently, Halimah is enjoying retirement in Pedasi, Panama after teaching english in Santiago. TravelingBrownChica is her handle and this chica loves to immerse herself in the cultures she visits.