Extension to Senegal Valentine's Getaway
February 16-20, 2022
Bom Dia!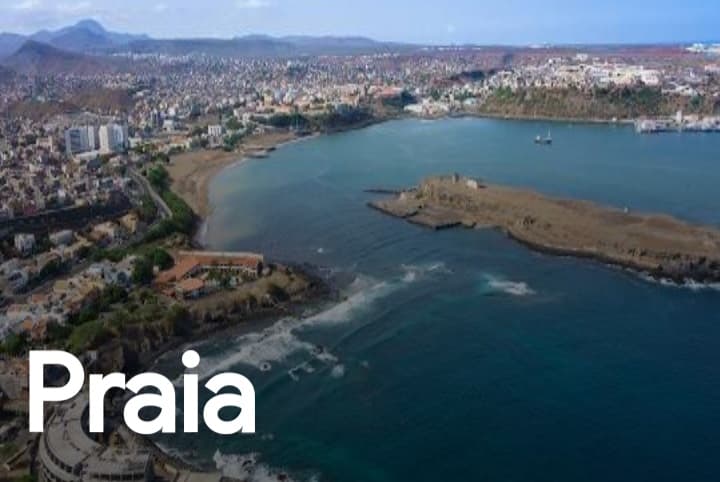 Join us for an unforgettable visit to the neighboring islands of Cape Verde upon completion of your Senegal Tour! Only 2hrs direct flight west of Senegal is one of Africa's hidden and unspoiled gem. Men and couples are welcome on this tour. Sistars bring your friends, family and significant other!
Secure your space now!
*No Visa Required!
*Covid Tests Required!
Tour Features
4 days, 3 nights

Special Single Supplement Rate – Only $250!
Intimate Welcome Dinner & Live Batuku Performance
Serenade from a renown Cape Verdean singer
The Sensual Kizomba dance lesson & Private dance party
The beautiful beaches of Tarrafal
Tarrafal – Personal Swiss Chef w/ CV influence
Natural Infinity Pool

Praia's Sizzling Nightlife
Cape Verde eclectic street art tour
Rooftop lessons on the traditional dances of Cape Verde
Transatlantic Slave Trade – Cidade Velha (UNESCO World Heritage Site)
Fort Real Sao Filipe
Historic Plateau Restaurant
Village Experience – Fonte Lima
Traditional Ceramics lessons by local women in Fonte Lima
Cape Verde National Dish – Homecooked Cachupa (Local Vendor)
Na Linda – Lunch cooked over firewood on a local farm.
Dispidida – Traditional Cape Verde Farewell Dinner
Optional Spa Services – 1hr Full Body Massage ($65US)
Meals (Breakfast, Lunch & Dinner) as stipulated on the itinerary
Feasible 5 month payment plan and so much more!
TOUR DETAILS
Date: February 16 – 20, 2022
Cost:
Double Occupancy – $1,500pp
Single Supplement – $250pp ($1,750 total)
Required Deposit for Double Occupancy – $300
Required Deposit for Single Supplement – $300
Day 1: Wednesday, February 16th
Land in the capital of Praia at 12:30pm where you will be greeted by an English speaking host. Check into your hotel, then head next door to have lunch at Campanhas Restaurant. While waiting on your food, our trusted exchanger Edu will come meet with you to exchange your money. Afterward, visit the first port of the trans Atlantic slave trade, UNESCO World Heritage Site Cidade Velha. Stop at the Fort Real Sao Filipe constructed to protect the town from frequent pirate attacks, the oldest Portuguese organized street in the tropics, and the old pelourinho (slave post). Enjoy a live performance of the once forbidden Batuko. Relax a bit before your welcome dinner in an intimate courtyard complete with a serenade from a renown Coboverdean singer.
Meals: Dinner
INTERESTED? DOWNLOAD THE BOOKING AND ITINERARY BELOW. WE LOOK FORWARD TO TRAVELING WITH YOU!
Click HERE to download the booking information.
Click HERE to download the itinerary.
Please ensure you have the updated documents! Documents last updated on April 30, 2022.