Eswatini-Zimbabwe-Zambia-Botswana
November 14 – November 20, 2021
(Cancelled due to logistical issues obtaining PCR results in a short time frame between countries)
Duly note: This tour has been postponed from November 15-21, 2020 to November 14-20, 2021 due to extended border closures as a result of Covid-19. Postponed tours are nonrefundable. Covid-19 testing might be required at own expense.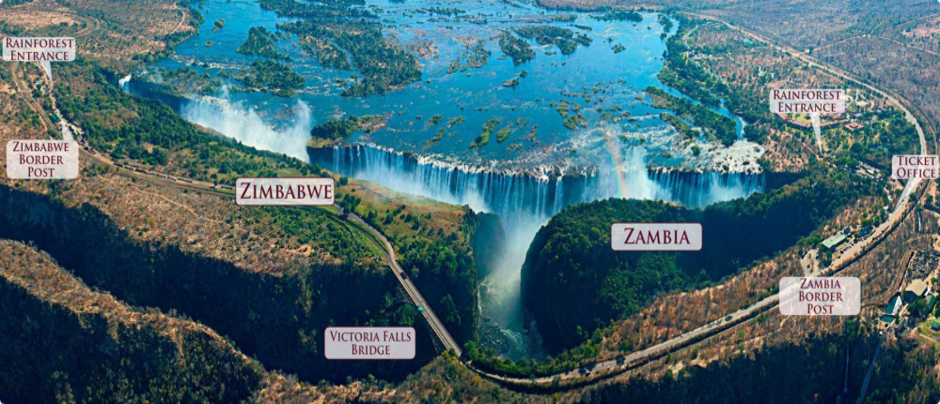 Join us for an enriching and extraordinary experience to Eswatini, Zimbabwe, Zambia, and Botswana.
Tour Features
7 Days, 6 Nights Package
6 MONTH PAYMENT PLAN
5 Star Accommodations in Zimbabwe and Eswatini
Eswatini(Swaziland) – Mantenga Cultural Tour
Zimbabwe – Victoria Falls Tour
Boma Dinner & Drumming
Botswana Chobe Safari
Zambia Luxury Sunset Dinner Boat Cruise
Zimbabwe – Cultural Connection Experience W/Local Family
Flight from Johnnesburg to Eswatini
Flight from Eswatini to Johnnesburg
Flight from Johnnesburg to Victoria Falls, Zimbabwe
Flight from Zimbabwe to Johnnesburg
Optional – Spa Treatment & High Tea Experience
Optional Activities: Gorge Swing, Devils Swim, Bungee Jumping, Zambezi Canoeing, White Water Rafting, Horseback Safaris and so much more!
Tour Details
Dates: November 14 – 20, 2021
Cost:
Double Occupancy – $3,600pp
Single Supplement -$1,300
Required Deposit for Double Occupancy – $599 (Non Refundable)
Required Deposit for Single Supplement – $699 (Non Refundable)
Day 1: Sunday, November 14th
PART ONE – ESWATINI (Swaziland)
You will arrive in the city of Ezulwini at 4:55 pm. Ezulwini means 'place of heaven', and the panoramic valley that bears this name certainly offers its share of hedonistic delights. Ezulwini Valley lies directly southeast of Mbabane, extending from the bottom of the Malagwane Hill to Lobamba, and runs parallel with the MR3 highway from Mbabane to Manzini. It is flanked to the west by the craggy Luphohlo/Lugogo mountains and to the east by the sacred Mdzimba mountains. You will be whisked off to your 5-star regal accommodations are at the famed Royal Swazi Spa Hotel.
Accommodations: Royal Swazi Spa Hotel
Meals: Breakfast & Dinner
Interested? Download the Booking and Itinerary below. We look forward to traveling with you!
Click HERE to download the booking information.
Click HERE to download the itinerary.
Please ensure you have the updated documents! Documents last updated on September 23, 2020.