Egypt: The Nubian Experience Part II
September 16-26, 2022
Are you ready to experience the beauty of Egypt with your fellow Globetrotting Sistars? Join us for a return visit as we embark on our journey to the land of the Nubians! Learn about the contributions made by our African ancestors. Discover how those who look like us changed the world. Travel with us for enlightenment, body, mind and spirit renewal.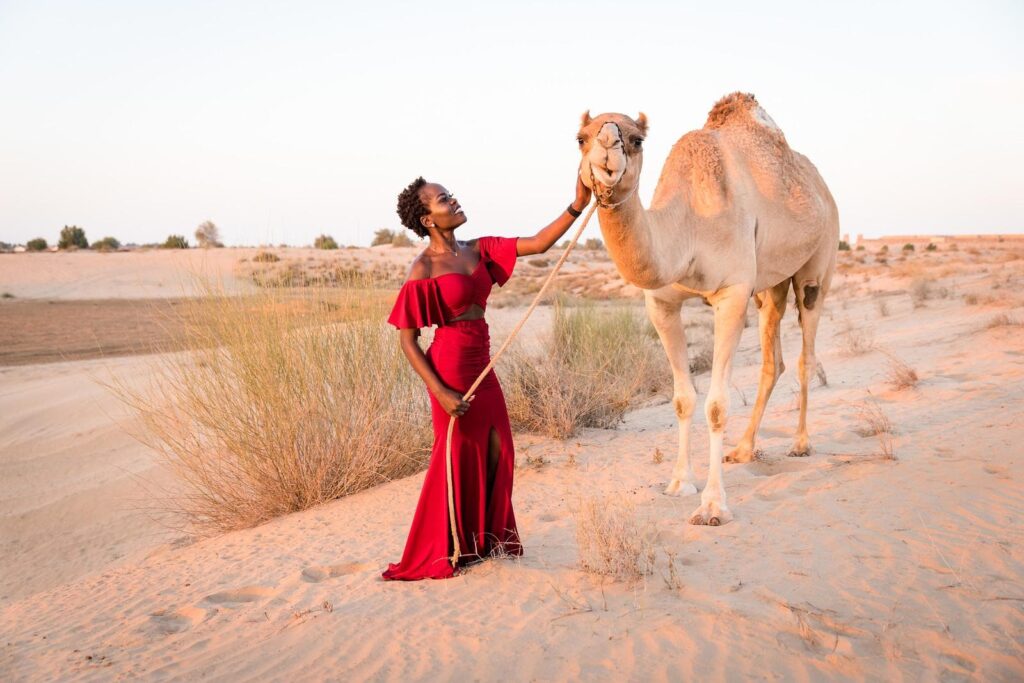 "Egypt gave birth to what later would become known as, "Western Civilization", long before the greatness of Greece and Rome". – Dr. Henrik Clarke, Pan-Africanist, Writer and Historian
Secure your space now!
Visa required!
Covid-19 Negative Test Required!
Tour Features
11 days, 10 nights land package
10 nights of 5 star luxury accommodation
12 MONTH Payment Plan
Discounted Single Supplement – ONLY $390 (80% Savings!)
Covid-19 Protection/Cancellation Policy
3 Domestic Flights

Nile luxury style cruise
3 Nights All Inclusive Package @ 5 star Tropitel Sahl Hasheesh on the Red Sea
All Daily Meals – Breakfast, Lunch & Dinner
Special Welcome Dinner @ Kempinski Nile Hotel (Cairo)
Special Nubian gold/white Dinner Party @ Aswan – Nubian Village
Great Pyramids of Giza
Grand Egyptian Museum
Valley of the Kings – 62 Pharaohs
Temple of the famous Nubian Queen Hatshepsut
Nubian Temples – Isis @ Philae
High tea @ Winter Palace Hotel (Luxor)
Aswan Cultural Stay in the Nubian Village
Optional – Spa Treatment, snorkeling, camel ride, etc.
Professional Egyptologists & Licensed Tour Guides
(Covid Tested 48hrs before tour commences)
and so much more!!!
Tour Details
Dates: September 16 – September 26, 2022
Cost:
Double Occupancy – $2,990pp
Great Deal *** Special Pricing Single Supplement – $390pp ($3,380)
Required Deposit for Double Occupancy – $200
Required Deposit for Single Supplement – $380
Day 1: Friday, September 16th
Welcome to Egypt!
Upon arrival at Cairo International Airport you will be whisked off via air-conditioned deluxe
vehicle to the opulent 5-star Kempinski Nile hotel. You will be welcomed with a refreshing local
drink upon arrival at the hotel. After a brief informational session you will retreat to your rooms
and relax. At about 5:00pm (time to be confirmed upon arrival) you will join the other ladies in
the lobby for pictures in your gold/black cocktail dresses before partaking in an exquisite
welcome dinner at the hotel.
Accommodations: Kempinski Nile Hotel
Meals: Dinner
INTERESTED? DOWNLOAD THE BOOKING AND ITINERARY BELOW. WE LOOK FORWARD TO TRAVELING WITH YOU!
Click HERE to download the booking information.
Click HERE to download the itinerary.
Please ensure you have the updated documents! Documents last updated on May 17, 2022.